Washington, DC–(ENEWSPF)–July 11, 2016.  For most people, national parks bring to mind gorgeous landscapes of mountains, coastlines, deserts and forests teeming with wildlife. Yet many of the 412 locations in the National Park System include historic buildings that tell stories of the people who built them and how they were used. Some of the architecture is simple, some enters into the realm of art, but all of it is worth preserving. Visit these sites and you'll find that the works of people can often equal the inspiration of nature.
Scroll down to see stunning examples of important architecture in national parks and find a site near you!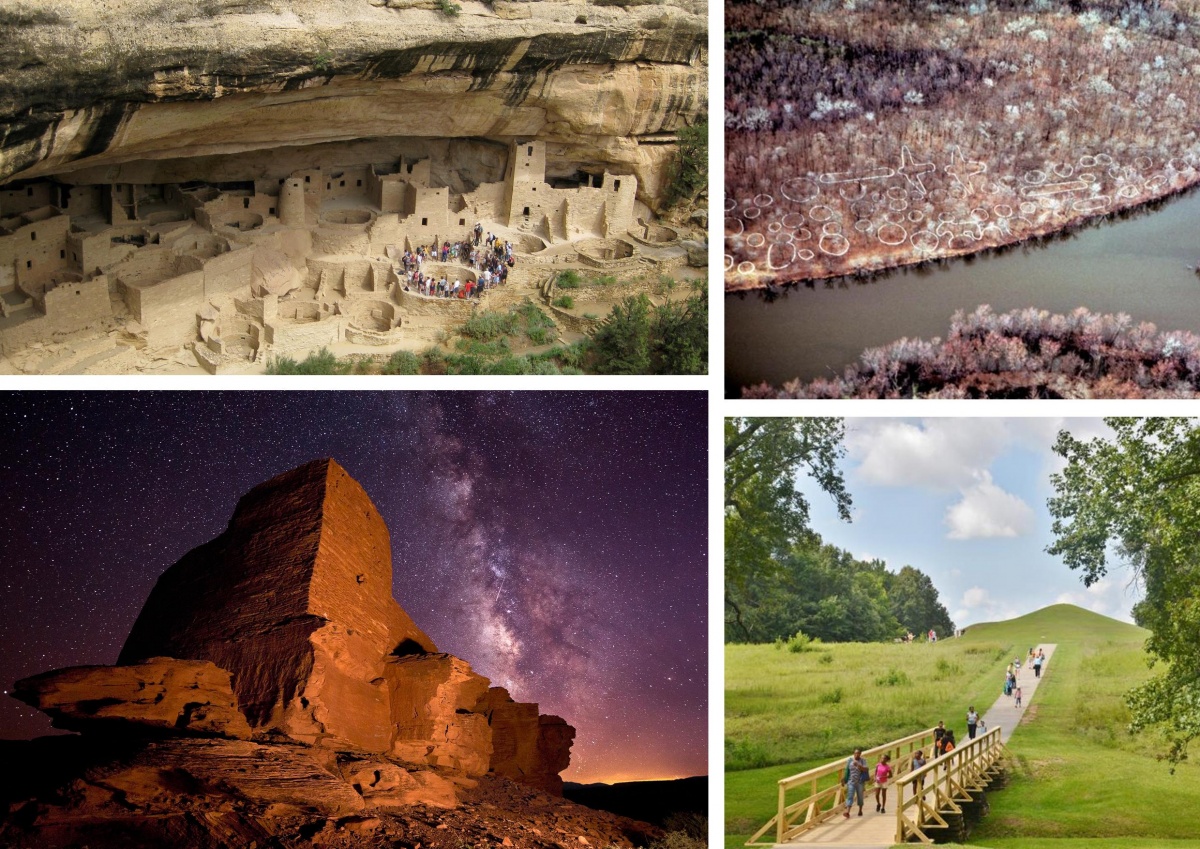 Native American Sites
Native Americans were the first builders on this continent, and national parks across the country preserve the remains of their architecture. Visiting these sites can feel like going back in time and connecting with the memories of ancient cultures. Famous cliff dwellings at Mesa Verde National Park in Colorado and the pueblos at Chaco Culture National Historical Park in New Mexico teach us about the first settlers of the Southwest. Ocmulgee National Monument in Georgia preserves major earthworks of the Mississippian culture and evidence of over 17,000 years of continuous human habitation. Effigy Mounds National Monument in Iowa boasts 191 mounds within the monument — 29 of which are animal-shaped. The size and scale of these remains are a testament to the ingenuity and abilities of the people who built them even when their reasons for doing so remain a mystery.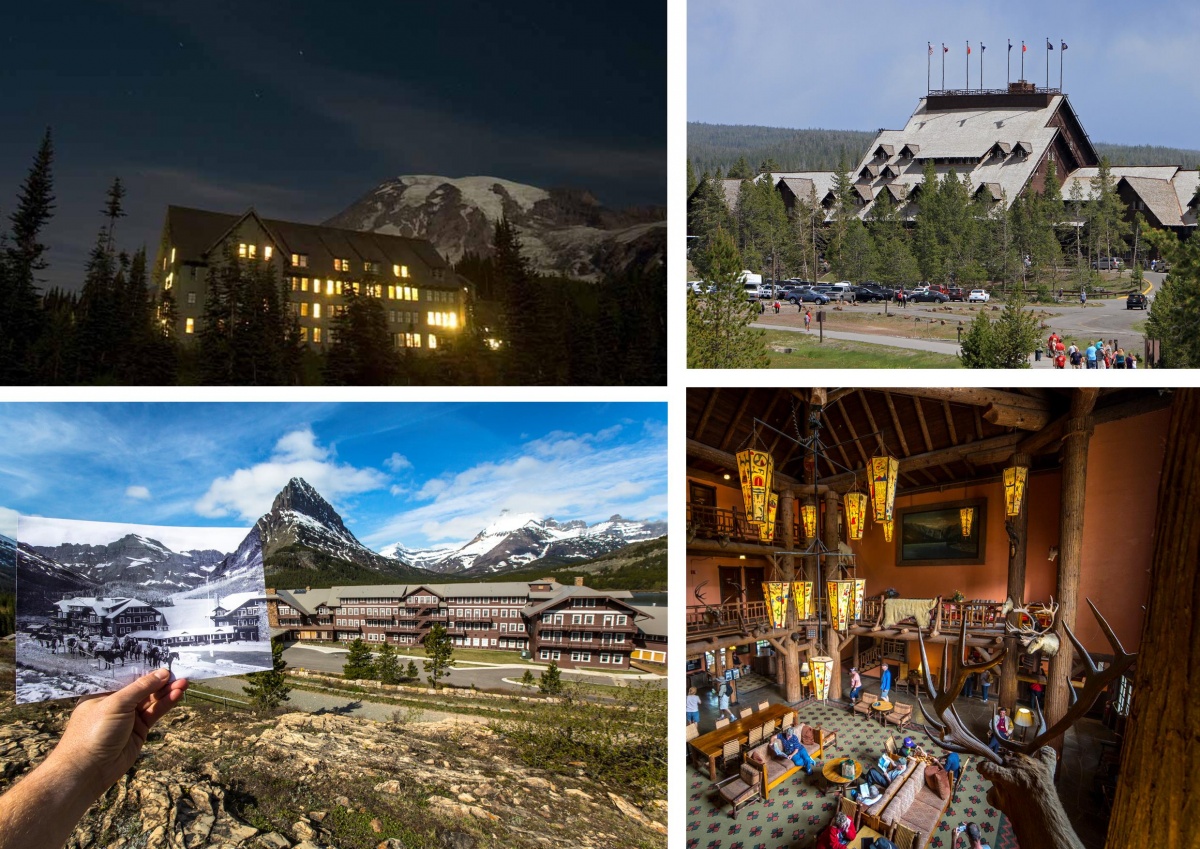 Parkitecture
The first wave of visitors to the western parks came by railroad. To house them in luxurious style, railroad companies built grand lodges and inns to match the amazing scenery. Bringing the outdoors inside, towering timbers and local stone turned these hotels into adventurers' castles. This rustic style became known as "parkitecture" and continues to welcome and inspire visitors and designers today. Old Faithful Inn at Yellowstone National Park in Wyoming, Many Glacier Hotel and Lake McDonald Lodge at Glacier National Park in Montana, Grand Canyon Lodge and the El Tovar Hotel in Arizona, and Paradise Inn at Mount Rainier National Park in Washington are architectural wonders that blend into the surrounding landscape and are must-sees even for visitors who prefer tents and open air.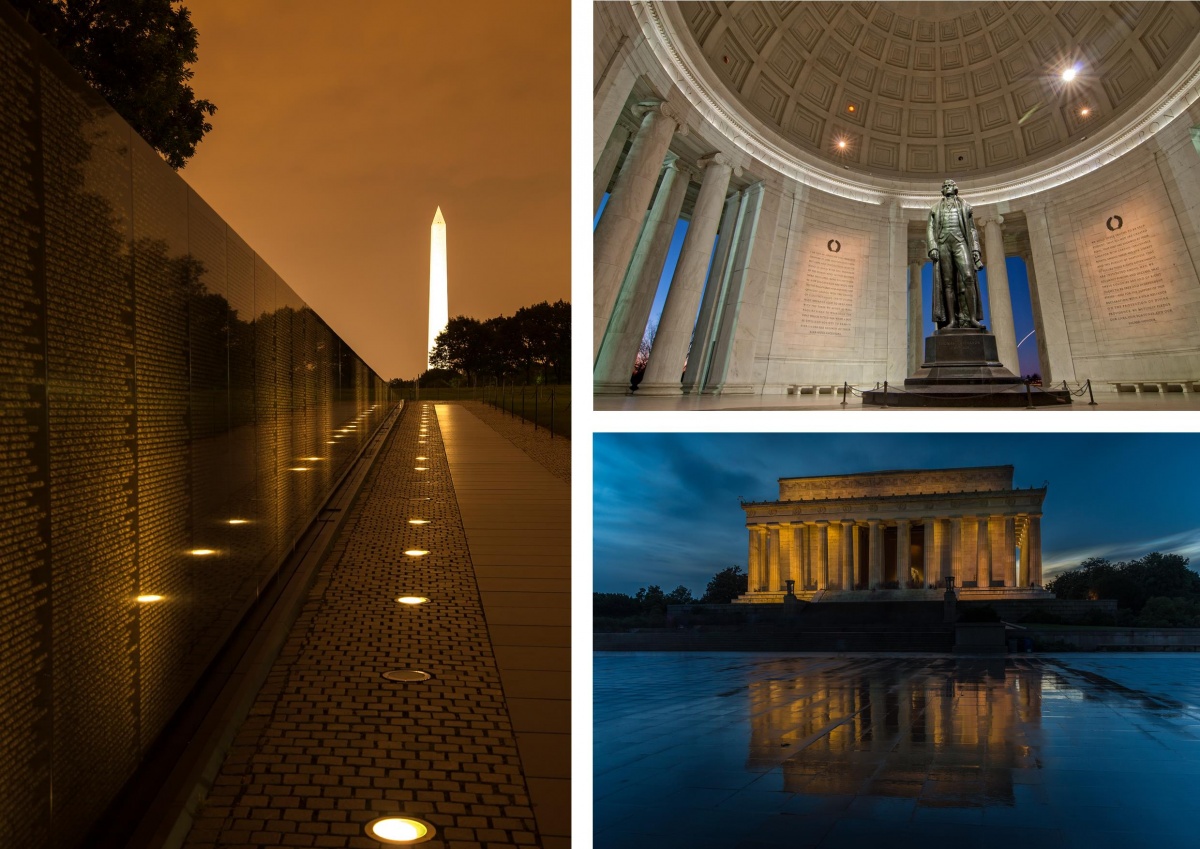 America's Front Yard
The National Mall and Memorial Parks in Washington, D.C. could be considered the greatest outdoor classroom in America. Each memorial tells an important story of our history with the buildings themselves providing places for demonstration and inspiration. The Jefferson Memorial and Lincoln Memorial imitate ancient temples with artistic sculptures as their focal points. The Franklin D. Roosevelt Memorial is a fascinating landscape of stone, water and wisdom. The Vietnam Veterans Memorial was controversial when its black walls were built in 1982 but has since been recognized as a cherished and influential work of art. Walking among these sacred structures will make you proud to be an American.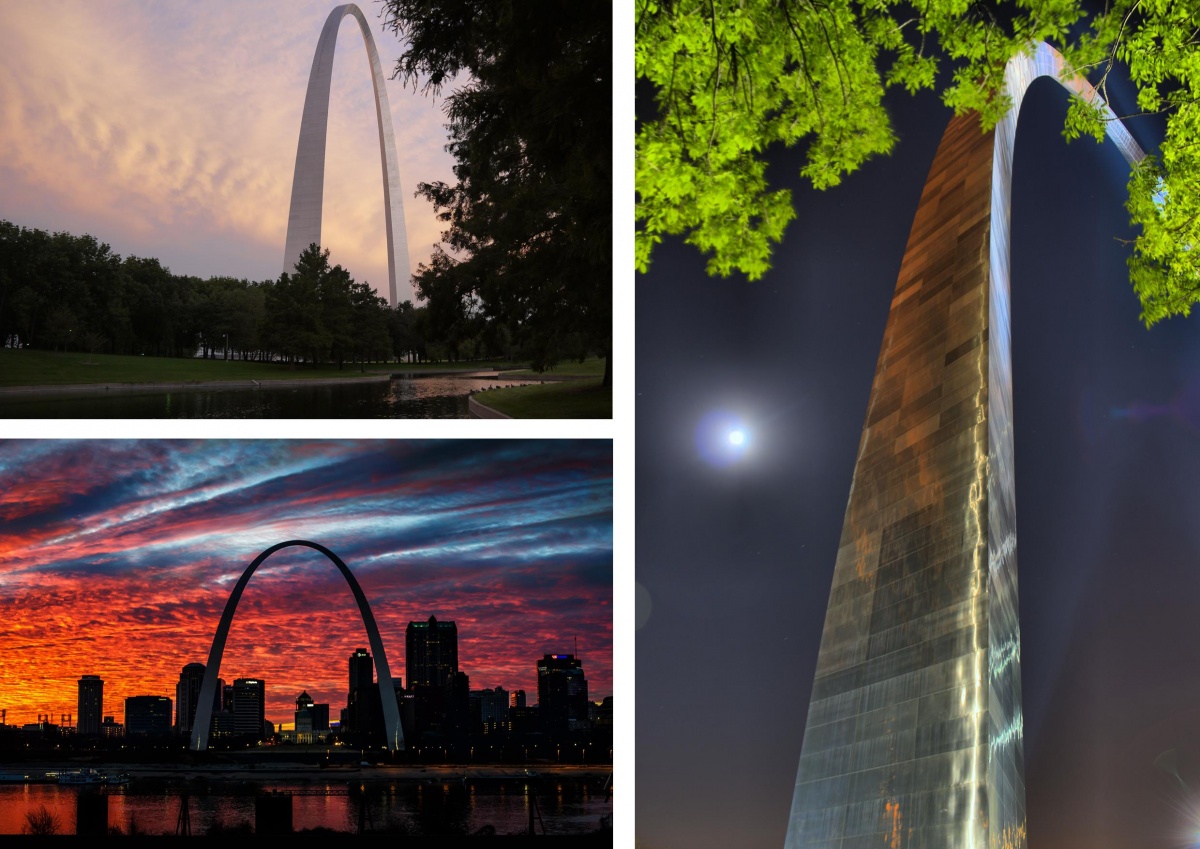 Upper left image – The Arch against a purple sky. Photo by Tyrone Castle (www.sharetheexperience.org). Lower left image – The Arch and St. Louis at sunset. Photo by Jim Williams (www.sharetheexperience.org). Right image – The Arch glows silver in the moonlight. Photo by Bob Kinnison (www.sharetheexperience.org).
Gateway Arch, Jefferson National Expansion Memorial
Known simply as "the Arch," architect Eero Saarinen's stainless steel construction dominates the St. Louis skyline. Finished in 1965, the Gateway Arch reflects St. Louis' role in the Westward Expansion of the United States during the 19th century. The park is a memorial to Thomas Jefferson's role in opening the West, to the pioneers who helped shape its history and to Dred Scott who sued for his freedom in the Old Courthouse — framed in many views through the Arch. Standing 630 feet tall, it is the tallest memorial in the U.S. and its ingenious elevator design allows visitors to enjoy the incredible views.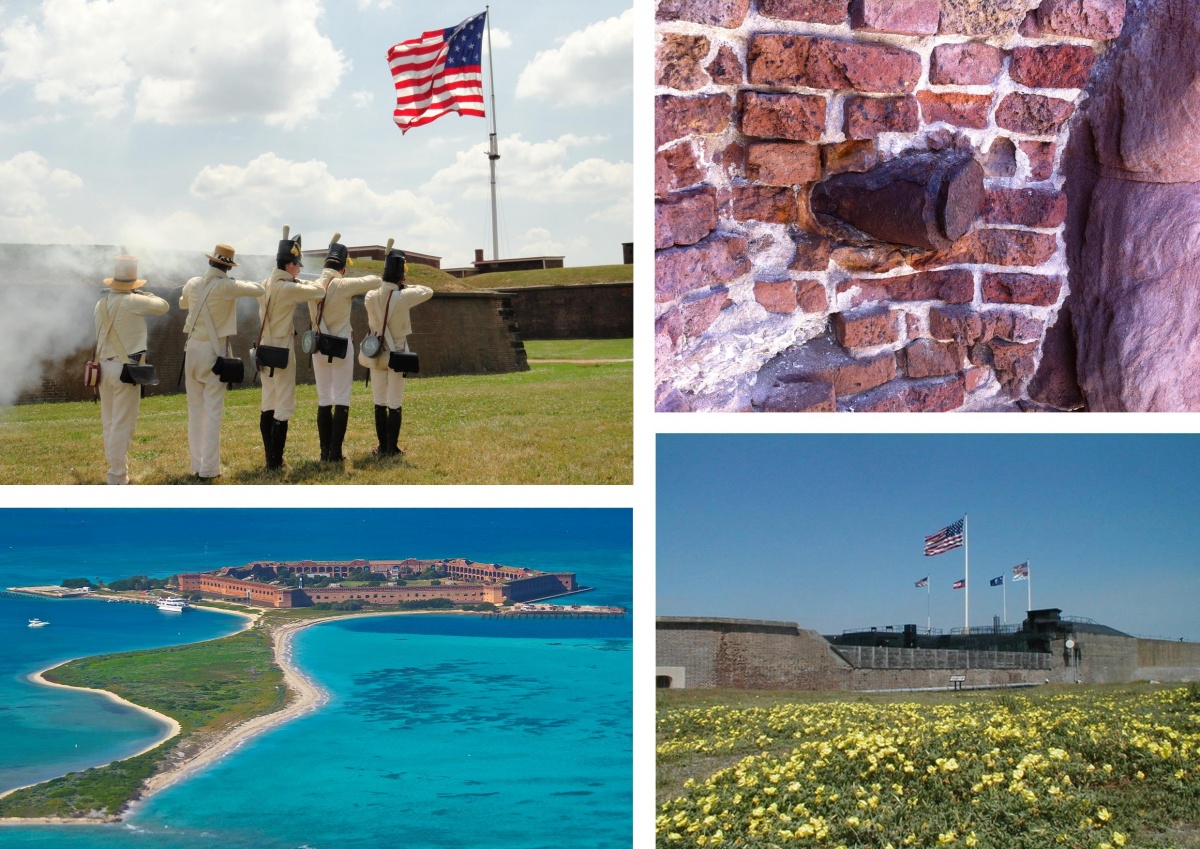 Military Forts
On battlefields, trade routes and waterways across our country, forts serve as engineering marvels and memorials to those who fought and fell. From hastily made wood fortifications to massive masonry structures, these forts tell different stories about the people who built them, how they lived and the events that changed America's history. Fort McHenry National Monument and Historic Shrine has guarded Baltimore Harbor since 1798 and is best remembered as the inspiration for our National Anthem. Fort Sumter in South Carolina still wears the scars from the first shots of the Civil War. One of the largest forts ever built, Fort Jefferson at Dry Tortugas National Park helps tell stories of strife and suffering in one of the most beautiful places in our country — the Florida Keys.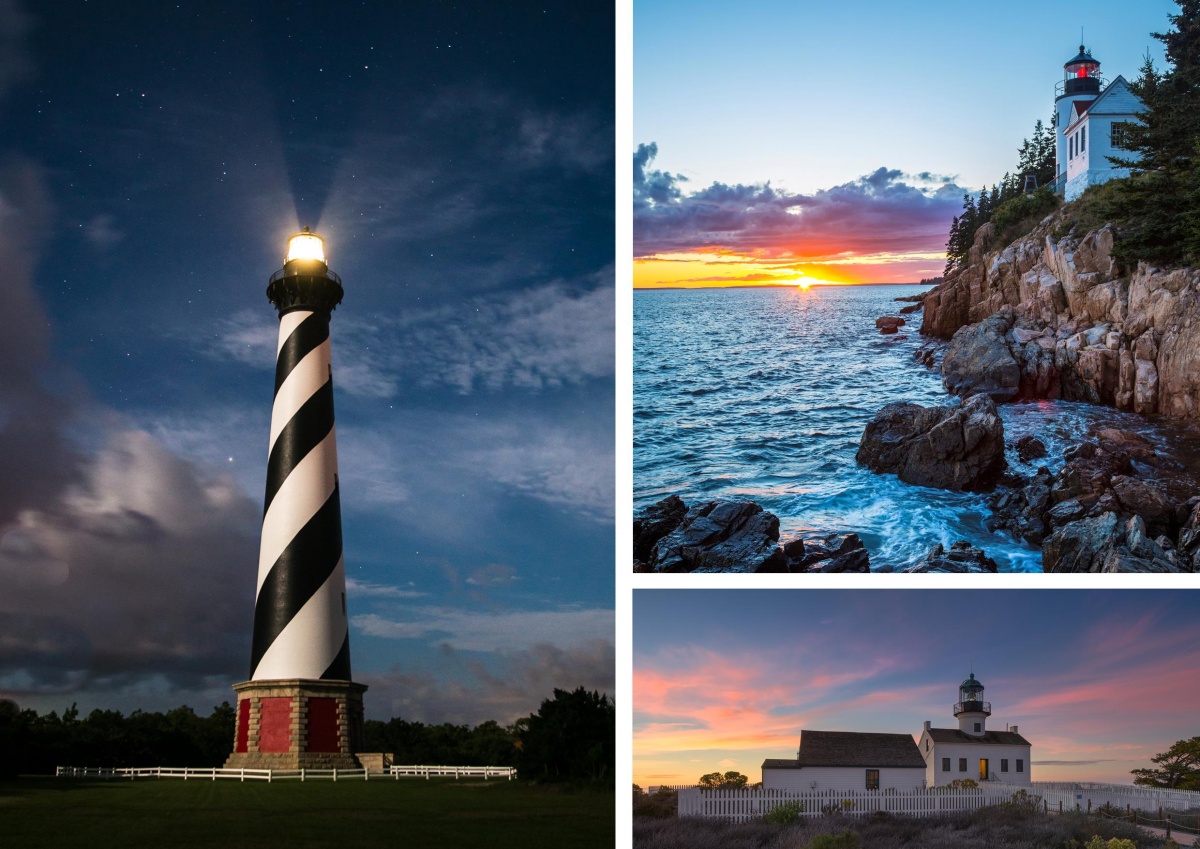 Lighthouses
Few images are as evocative as a lighthouse standing sentry on a rocky shore — the guardian of sailors and passengers as they navigate the formidable currents, fierce storms and shifting shoals of America's coastal and inland waterways. Since the establishment of the first lighthouse in America at Boston Harbor in 1716, lighthouses have played a critical role in providing safe passage for all maritime activities. Many are now listed as National Historic Landmarks and although their form and appearance vary according to region or the body of water they guard, lighthouses remain popular sites for national park visitors.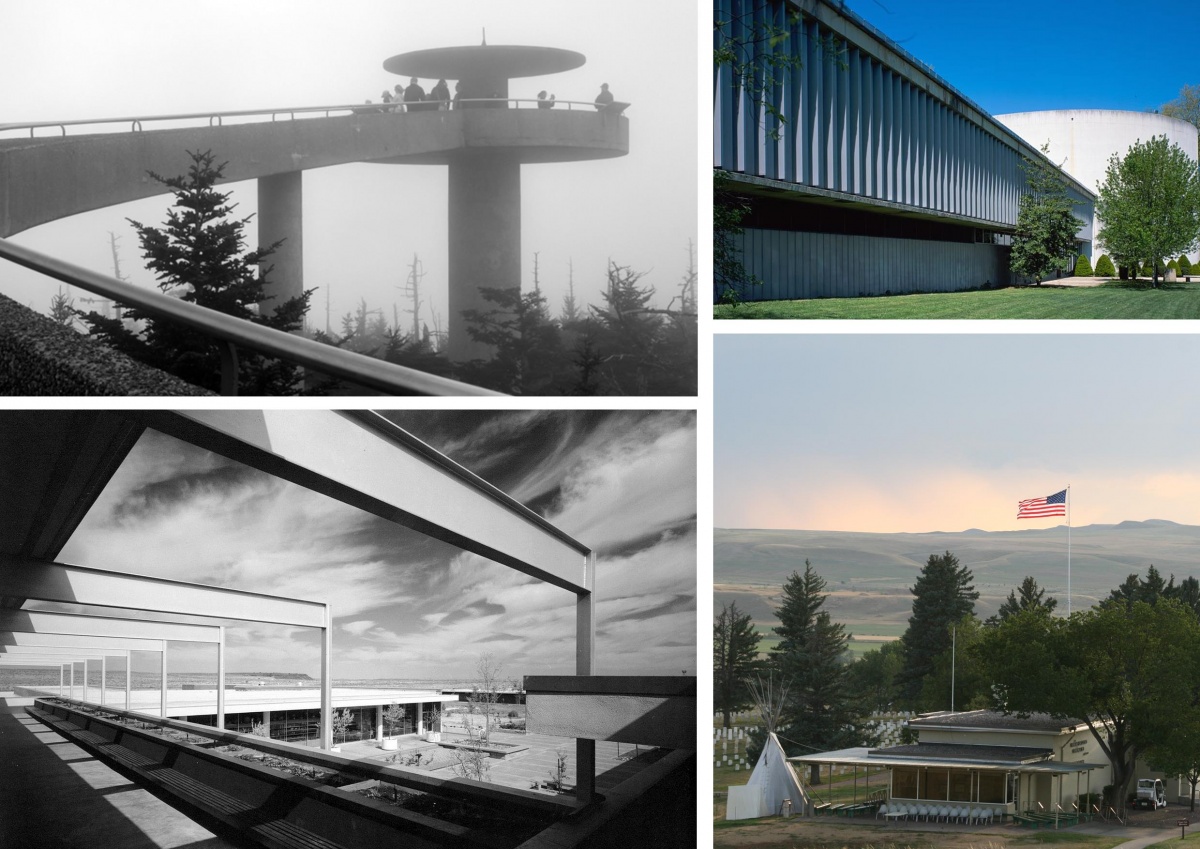 Mission 66
In an effort to improve the parks for the National Park Service's 50th anniversary in 1966, the agency began a massive building program called Mission 66. Not only were roads, bridges and trails added and improved, but new park facilities and visitor centers were built. Moving beyond the rustic, the new contemporary style emphasized clean lines and functionality. The social acceptance of modernism and its use in the parks was also a matter of urgency and economics. The Park Service needed to serve huge numbers of people as quickly as possible, and despite increased funding, it had to do so on a limited budget. The materials that modern buildings were composed of — inexpensive steel, concrete and glass –allowed more facilities to be built for more parks.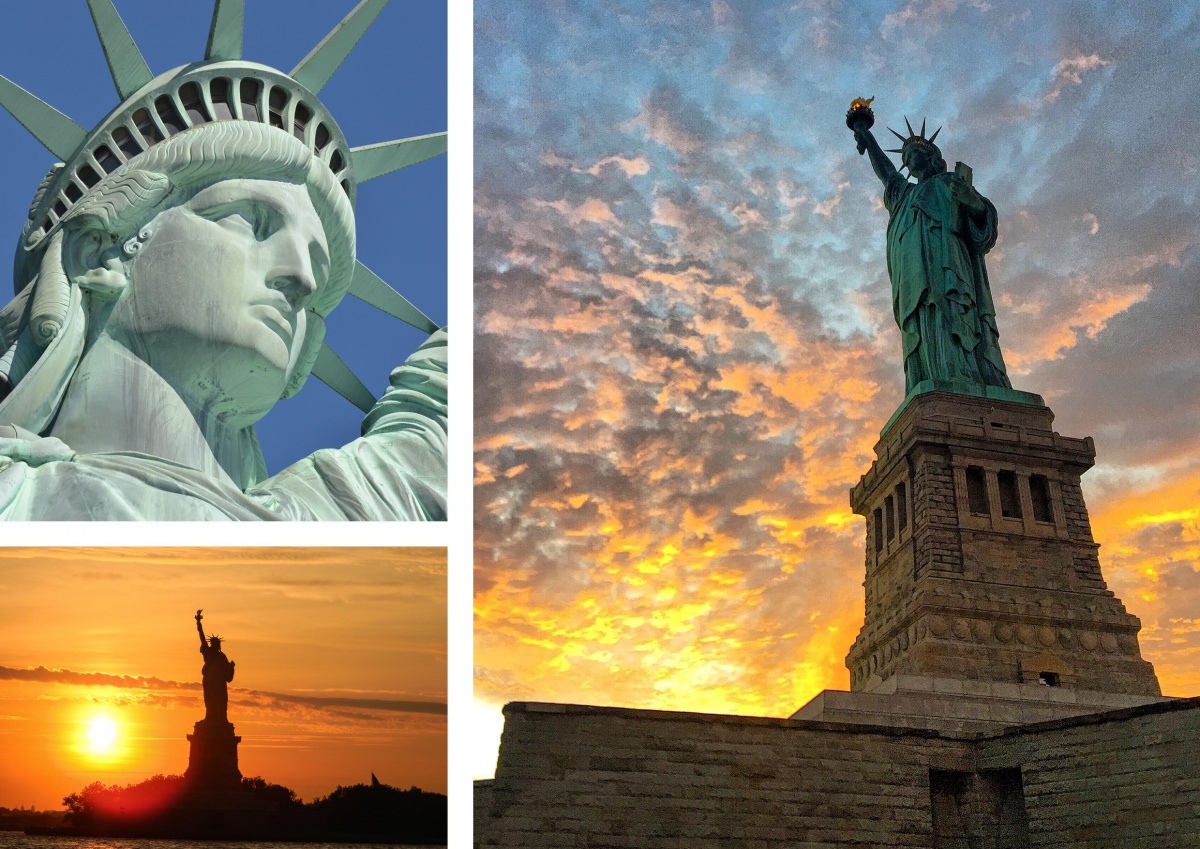 Upper left image – Close up of the face and crown of the Statue of Liberty. Photo by Stephen Kuchera (www.sharetheexperience.org) Lower left image – The Statue of Liberty at sunset. Photo by Sreenath Kottapuzhackal (www.sharetheexperience.org). Right image – Looking up at the Statue of Liberty. Photo by Paul Ganas, National Park Service.
A Gift of Liberty
The Statue of Liberty (the full name is actually "The Statue of Liberty Enlightening the World") was a gift of friendship from the people of France to the United States and is recognized as a universal symbol of freedom and democracy. Artfully designed by Auguste Bartholdi and brilliantly engineered by Alexandre-Gustave Eiffel, the copper statue stands 151 feet tall and weighs 156 tons. Between its dedication in 1886 and its designation as a national monument in 1924, almost 14 million immigrants passed under Lady Liberty, arriving in the land of their dreams. The sight of this iconic statue standing proudly in New York harbor is something you'll never forget.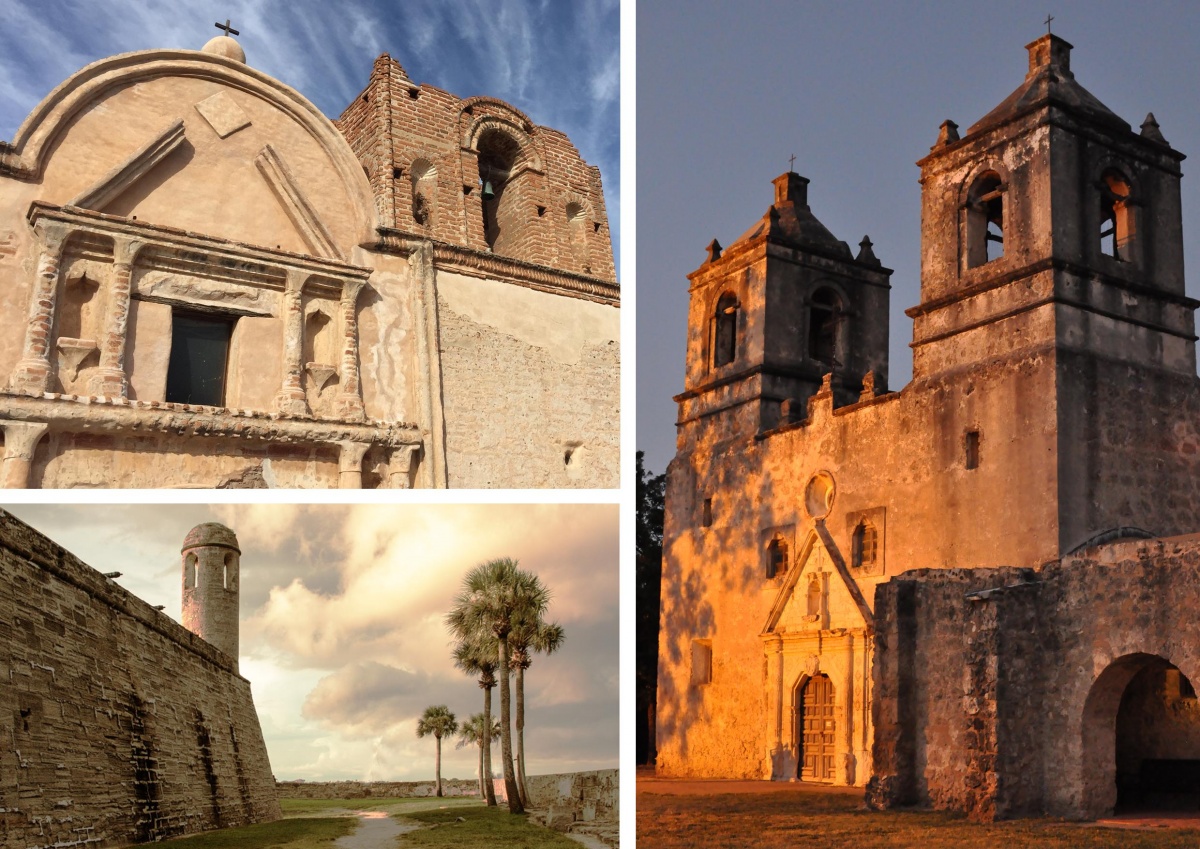 Hispanic Heritage Sites
The architecture of Florida, Texas and the Southwest are still influenced today by the buildings of early Spanish settlers. Red, beige and cream brick walls are ornamented with elaborate columns and arches. Preserving these historic buildings has been an important part of our nation's cultural heritage for over a century. In 1908, President Theodore Roosevelt issued an executive order establishing Tumacácori National Monument in Arizona as the first national monument designated to protect a historic building or structure. Castillo de San Marcos National Monument in Florida preserves the oldest existing structure in the continental U.S. These places also reflect the National Park Service's commitment to telling the Hispanic American story.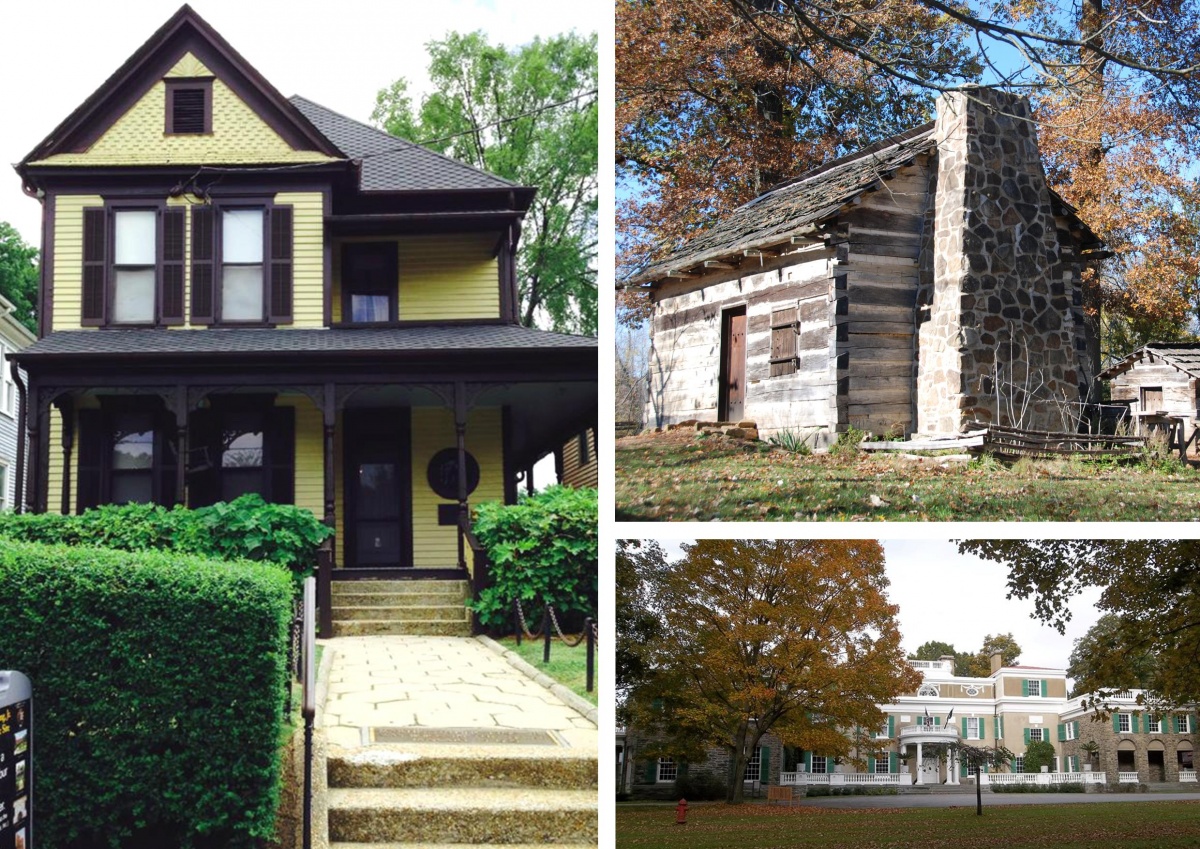 Historic Homes
From Abraham Lincoln's boyhood cabin to the massive estate of Franklin Delano Roosevelt or the family home of Dr. Martin Luther King Jr., the historic homes of famous Americans serve as windows into the past. The materials and building techniques used in these structures represent many different time periods, social classes and regions in the country. From the private homes of presidents and activists, these places influenced the people who shaped our history and culture. Often found in urban centers, they are among the easiest national park sites for people to visit.
For more information on the National Park Service and historic preservation, please click here.
Source: http://www.doi.gov