Washington, DC–(ENEWSPF)–January 2, 2014. Near the conclusion of 2013, the U.S. Environmental Protection Agency (EPA) announced a settlement agreement with a Florida-based pesticide producer and distributor, Harrell's LLC. Alleging multiple violations of the Federal Insecticide, Fungicide, and Rodenticide Act (FIFRA), the agreement requires Harrell's to pay a hefty civil penalty in the amount of $1,736,560.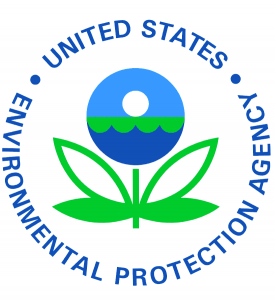 Under FIFRA, the nation's primary law governing the manufacture, distribution, and use of pesticides, a pesticide product cannot enter the U.S. marketplace without EPA registration and an approved label that conveys to intended users of the product critical information about its contents, methods and areas of application, and potential hazards. Ideally, the purpose of FIFRA is to ensure that no pesticides are produced, imported, distributed, sold, or used in a manner that pose an "unreasonable risk" to human health or the environment.
While there are a number of loopholes and weaknesses in this system, such as conditional registrations, that lead to toxic products entering the marketplace without a full understanding of the potential health hazards and environmental risks associated with those products, FIFRA's protections are at their core dependent on diligent adherence to the registration and labeling rules.
Any product that does not adhere to the strict labeling standards is deemed "misbranded." As EPA explains in its Consent Agreement and Final Order (CAFO), "The FIFRA prohibition against the distribution or sale of misbranded pesticides is important because it helps ensure that end users and members of the public have the most accurate, up-to-date, and compliant information available about pesticides in the marketplace."
According to the allegations in the CAFO, beginning as early as 2009, Michigan-state inspectors discovered multiple violations of FIFRA at the Harrell's Michigan facility. These violations included nine separate Harrell's pesticide products missing key labeling information, such as precautionary statements, personal protection equipment requirements, user safety requirements, directions for use, environmental hazards statements, and storage and disposal directions.
A few year later in 2012, state-inspectors from Massachusetts, Connecticut, Alabama, Indiana, and two separate EPA regions discovered additional misbranding violations on Harrell's products as well as products of Dow, Bayer, and DuPont for which Harrell acted as a supplemental distributor. The increased inspections revealed that in addition to the 21 pesticides products that had been distributed with absent or illegal labels, inspectors also discovered that Harrell's operated an unregistered pesticide production facility. After Harrell's ignored two EPA stop-sale orders for these violations (another violation under FIFRA in and of itself), EPA proceeded with the enforcement action.
No Label No Worries?
Think a missing label is no big deal? Taking a look at the Material Data Safety Sheets (MSDSs) for the 21 pesticide products that were found to have labels entirely absent or illegible on at least 365 separate occasions might change your mind. For example, Merit lists imidacloprid as its most prominent hazardous ingredient. A part of a class of insecticides known as neonicotinoids, even proper use of this pesticide presents significant dangers to beneficial insects, such as honeybees, which are facing unprecedented population decline. Couple that with its potential reproductive effects, toxicity to fish and other aquatic organisms and it becomes clear that a missing label presents significant hazards to both people and the environment.
The Numbers and the New Year
According to EPA's Press Release, the civil penalty is one of the largest ever for an enforcement case under FIFRA. And while $1.7 is an impressive number in the realm of FIFRA civil penalties, EPA's reported FIFRA enforcement actions for the year are disappointing. In 2013, EPA lists only three FIFRA-related civil cases and settlements on its enforcement webpage. Compare that to 2012's whopping 24 actions or even 2011's nine and the number seems even smaller.
Granted, the majority of FIFRA enforcement responsibilities are delegated to state authorities. Thus when smaller enforcement actions do arise, they often do not reach the desks of EPA's enforcement agents, data compilers, or media relations staffers. Even within EPA there are most likely reporting inconsistencies and, of course, there is always the argument that a few big cases targeting national companies (such as Walmart) and levying significant fines have more impact than a bunch of smaller cases.
Recognizing all of these factors, the number—three—not $1.7 million, is one that should draw the attention of the public and invite a pensive pause. In the realm of pesticide protective frameworks, FIFRA is not a strong law be any stretch of the imagination. It does not impose strong tracking and reporting requirements, it establishes relatively weak safety thresholds for a product's entry into the marketplace, and, as demonstrated by the Harrell's case, relies heavily on the producers and users of the pesticides to following instructions for any of its safety measure to work.
Without state authority and EPA oversight and enforcement, the public is placed in a perilous position. Beyond Pesticides applauds any enforcement actions that reduce illegal and unsafe exposures to pesticides, but advocates urge EPA to take a more dedicated role in ensuring that wherever possible, FIFRA violators, big or small, do not go unchallenged. Beyond Pesticides encourages EPA to set new safety standards for 2014 that utilize FIFRA's protective frameworks to their fullest capacity and make our environment, homes, and families a little bit safer from pesticides.
Sources: EPA, http://www.beyondpesticides.org
All unattributed positions and opinions in this piece are those of Beyond Pesticides.